Christmas is only ONE Day
What is it about Christmas? It's a holiday that I'm torn between loving and hating. Of course, I enjoy surprising someone with the perfect gift – or even giving something to a person who didn't expect anything. Seeing the kids so happy in anticipation of the day… watching how excited they get opening even the simplest of packages.
But it hasn't always been so bright and shiny. There was a time when I dreaded Christmas. When we lived in California, the only way we were able to spend the holidays with family is if we made the trek. Christmas became kind of a sour holiday for a number of reasons, but it was especially hard when holiday gifts didn't make it on time.
I'll admit that I'm no saint when it comes to deadlines. I'm a procrastinator and I know it. There have been many times that I'm finalizing Christmas gifts or working on handmade gifts at the last minute. But one thing that I have always been sure of is that the gifts made it on time. Even if that meant I needed to spring for the overnight charges and often researched FedEx, UPS and USPS for the best rate for the shipment I was sending.
In case you aren't familiar, FedEx isn't the same company that it was when I was growing up. Back then, Federal Express was mostly something used by businesses and seldom did I hear of individuals using it except for extremely time-sensitive paperwork. It has come a long way. In 1988, FedEx and Kinkos began working together and eventually, a marriage occurred. The merged companies, now termed FedEx Office, not only offer calendars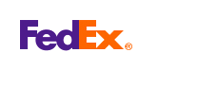 , cards and printing products previously offered by Kinkos, but also offers FedEx Ground at 10% cheaper than UPS. If you haven't checked out FedEx lately, it is worth checking into.
While we're down to the wire for this Christmas, if you have a particular digital product that you want printed and shipped, you still may still be able to meet the deadline using the various FedEx Office services. However, if you have a last minute gift that needs to get somewhere then today is the day to send it. Period. Find your local center, consider the cost of shipping to be an important part of the gift because Christmas is only ONE day, December 25th. As someone who was previously on the distant end, away from family, I cannot stress enough how important it is.
On a somewhat unrelated note, if you're a fan of Daft Punk, you might appreciate the motto I saw on the wall at our local FedEx Office. "Make it. Print it. Pack it. Ship it." FedEx really needs to team up with Daft Punk on their jingle!
I'll be honest and say that as my girls appreciate the holiday, I'm learning to enjoy it more also. Maybe because Santa knows that Christmas morning is when you celebrate Christmas.