When we moved back from California, our house there wasn't sold yet. The old owners (of our new home in Iowa) left their appliances behind so we figured we might as well leave our old refrigerator in California for the new owners.  Unfortunately, the realtor said that since we didn't have a buyer for the house, we shouldn't leave it.  He explained that if they didn't want it, we would have to pay an arm and a leg to have it removed from the house.  And since it was in fine working order – more or less – we figured bringing it back and putting it in the garage for overflow (read: drinks) was a better option.Except we only plugged it in a few times and as we gradually reduced the amount of pop we drank, we had no reason to plug it in at all.  So it sat…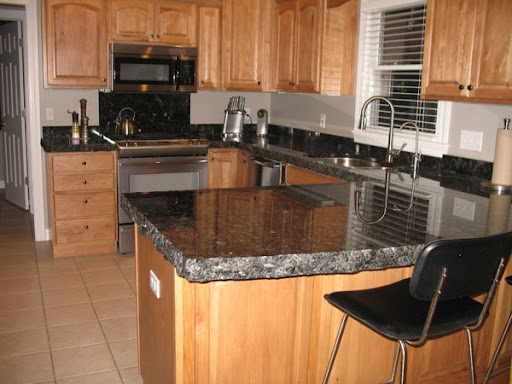 Until, of course, it came time to remodel the kitchen and the white fridge that matched the old appliances no longer matched the new kitchen.  Redoing a kitchen is expensive and we wanted to save money wherever possible so we decided recycling the old black California fridge into the new kitchen (with stainless appliances) was our best option.  DH ordered a part, read a lot of do-it-yourself websites and went about fixing the old fridge to make it usable in the newly remodeled kitchen.
We had it repaired, cleaned, sanitized and installed in the kitchen before we discovered a problem.  We had both forgotten that the ice maker didn't work.  I decided a black fridge that matched was more important than ice so we stuck with it.
But hope is not lost.  There are always opportunities online to win a refrigerator.  This isn't the first time I've blogged about the fabulous chances offered for appliances.
This time Kelly Ripa is offering a chance to win One (1) Electrolux All Refrigerator and one (1) Electrolux All Freezer. (Approximate Retail Value ("ARV") of prize: $4,298) between June 29, 2010 and September 7, 2010. Log on daily and create a virtual banana split at Kelly-Confidential.com or on the Banana Split tab on their Facebook page and you'll be entered to win the grand prize as well as daily prizes. At the same time, Electrolux will donate $1 toward the fight against Ovarian Cancer for each day you log on and create or share your banana split. You can find all the details on their rules page.  The picture with Kelly Ripa shows the refrigerator and freezer side-by-side. You can't even tell that they are two separate units.  I'm pretty sure that they play on words for "split" refers to these two individual units.
Entering is pretty simple… If you're like me, you already clicked away from this SahmReviews.com post over to Kelly-Confidential and entered then came back to finish reading!  So thank you for coming back.  Which leads me to the next great part of this post…With the help of BSM Media (MomSelect), Electrolux is spreading the word on this fantastic promotion.  They've provided me with a $25 American Express Gift Card to help encourage YOU to enter and help spread the word.  So here's the deal…
The Prize: $25 American Express Gift Card
Participants –
…must provide a US shipping address
…must provide an email in the first comment, email me directly with an email address or have email accessible from their profile.
Sometime on July 27, 2010, a winner will be chosen at random from all valid comments left. Winner has 72 hours from posting/notification to respond. If winner cannot be contacted, I will move on to the next random selection.
How to enter:
For the first entry (required) – (CONTEST CLOSED)